Adaptability, safety, ease, and reliability – that is what defines the Quick Stage Scaffolding System, which is more commonly referred to as the kwikstage scaffolding system. As its name suggests, quick stage is a speedy scaffolding system that is easily set up, therefore saving time, money, and energy. With cities and towns booming and expanding, the need for scaffolding is rising as builders need projects at height finished quickly and efficiently. Kwikstage scaffolding system is as effortless to assemble as it is to take down and pack, which makes it extremely easy for contractors to move on from one project to the next with speed, safety, and efficiency.
Kwikstage Scaffolding System
Introduction
Kwikstage is a kind of modular scaffolding system, which is versatile and serves various purposes. This kind of scaffolding system is highly useful in situations where the facade of the building is complex, and a regular facade scaffold cannot be positioned.
The best thing about modular scaffolding, such as the kwikstage, is that it can be molded to any shape, depending on the structure of the building. Quick stage also has the flexibility to be erected on either side of the building's facade to make the project as simple as possible.
The modular scaffolding system incorporates various single components that can join together flexibly with each other to erect a scaffold that is best suited for the project. Single components are also easier to stack, transport, and join. Due to a lack of loose components, quick stage scaffold stays put in its place, and has a stable vertical alignment. This makes the kwikstage a safe scaffolding system which workers can use without fear.
Because of these effective attributes, kwikstage scaffolding system can support the setting up of unique building structures, and is becoming increasingly popular in the field of engineering and construction.
Speedy set up
Kwikstage scaffolding is a fast system that aids in construction projects. Assembling the quick stage requires comparatively lesser workers to do the job than other scaffolding systems. This not only saves on time, but also saves considerably on labor cost.
Simplicity and flexibility
Four brackets or horizontals can be attached to a single pressing in just one move, which makes erecting the quick stage pretty simple. Moreover, this scaffolding system is very flexible when it comes to the surface on which it is positioned. Uneven ground or territory is not an issue for kwikstage – whether it is a construction project or a film set, kwikstage scaffolding system can help you get the job done safely and quickly.
Accommodating and versatility
The quick stage scaffolding system is designed in such a way as to adapt easily to different kinds of situations, and accommodate various applications. It has a wide variety of components that allows kwikstage to aid in the setting up of various structures, and in turn help in constructing an amazing building. In most cases, the basic components of quick stage will suffice; just a few additional components can help the kwikstage become more accommodating to the situation.
Multipurpose system
Kwikstage scaffolding is designed to serve several purposes, but mainly center bays and shoring floors. As mentioned before, quick stage has the ability to mold itself to the shape of the structure being built, which is why it creates no complication when building arch, angular or directional bridges. It is used in formwork and construction both.
Kwikstage Scaffolding System for Sale/Rent
Most websites/shops that supply kwikstage scaffolding system and its components request their customers to call or email them to get a quote or estimate, depending on their requirement. But here is a basic look at its prices.
Quick stage scaffolding system kits start from USD 4750, and can go as high as USD 16887. These kits can also be rented/hired for as low as USD 220 per week, and as high as USD 1056 per week, depending on the type of kit.
Kwikstage staircases start from USD 2496, and go up to USD 60181. The cost of the staircases varies with their height. The higher the stairs, the higher the cost.
Basic aluminum stairs for a quick stage scaffold can be purchased for as low as USD 268, and go up to USD 439. These can also be rented/hired for around USD 10 per week.
Kwikstage ladder beams prices range from USD 115 to 347.
Aluminum tubes prices range from USD 7 to 65, depending on the length of the tubes.
Aluminum bridging beams prices range from USD 370 to 544.
Single platform prices range from USD 43 to 203.
Other quick stage scaffold components such as diagonal braces, hop-ups, adjustable castor wheel, jack, ledgers, standards, and toe-boards are all under USD 100 each.
However, these prices are just to give you an idea of what a kwikstage scaffolding system might cost. Depending on your location, the prices might be higher or lower than the ones mentioned here.
Every customer knows what their requirement is, depending on the nature of their project, so they can purchase the components separately. But the most cost effective method is to purchase a complete package or kit, which makes the whole project much simpler and easier. Moreover, in most cases, you will certainly get a better deal when you buy in bulk instead of when you buy separate components. And, if you are not looking to purchase an entire scaffold system, you can simply hire a kwikstage scaffold for as long as you want.
Quick Stage Scaffolding Components
Quick stage scaffolding comprises of four basic components – standards, ledgers, basic jack, and hook-on boards – but other components can be added to increase the flexibility and adaptability of the kwikstage to various projects.
Standards
Kwikstage standards are also known as uprights, and refer to the vertical tubes that support the weight of the entire scaffolding structure by resting on the base jack. Standards are available in the following sizes: 500, 1000, 1500, 2000, 2500, 3000, and 3500.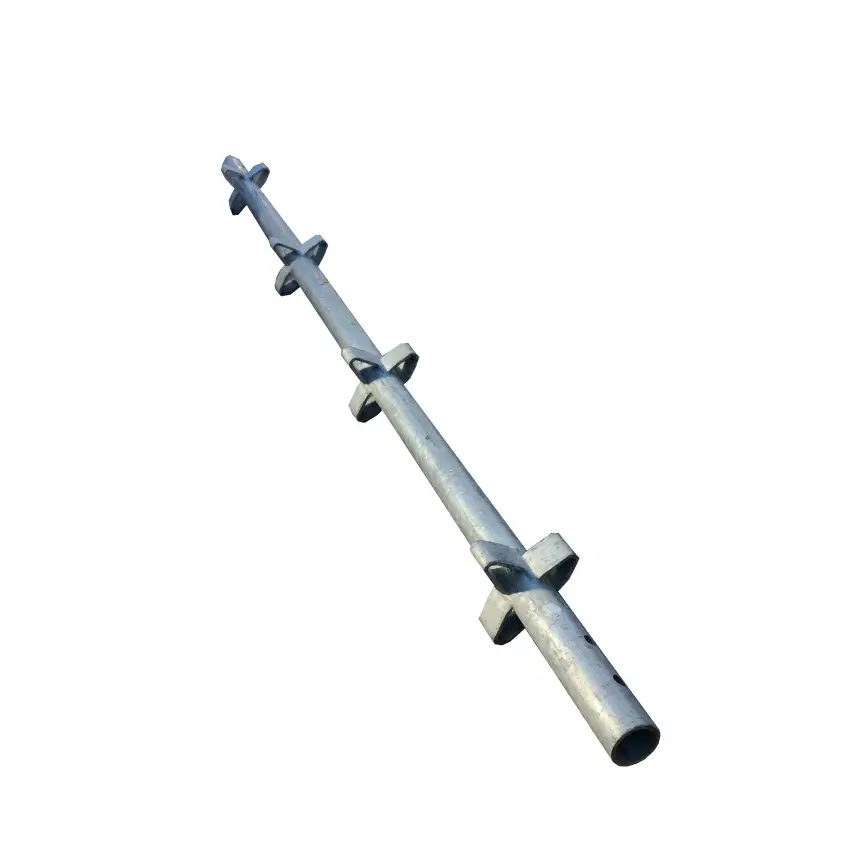 Ledgers
Ledgers are horizontal tubes that are used to connect the standards to each other. They are available in the following sizes: 600, 900, 1000, 1200, 1500, 2000, 2500, and 3000.
Basic jack
Basic jack serves as the foundation for the entire scaffolding structure. It is located at the base of the structure to keep it leveled.
Hook-on boards
These have a no-slip surface and are attached to the ledgers to create a working platform.
Diagonal brace
Diagonal braces serve as a support for the scaffold tower to make sure that it remains stable.
Trap door
Hook-on boards have a trap door in between so as to allow workers to easily access the platform.
Other components such as connector, toe board, toe board clips, hook-on ladder, swivel couplers, band and plate, hand rail, base plate and DH coupler can be used with the kwikstage scaffolding system so as to make it suitable according to the project.