Scaffold is a temporary structure, stage, or elevated platform that serves to aid construction and maintenance projects at a height. With progress in the construction industry, and so many different styles of architecture, various types of scaffolding systems are in use.
This article is going to look into the different types of scaffolds that are used in the industry.
Types of Scaffolding Systems
Modular Scaffolding
Modular means employing one or more different modules, or independent units, to form a base. That base is then used to construct something much bigger and complex.
Modular scaffolding is highly effective in situations where the facade of the structure is complex, and does not allow for use with a conventional scaffold. Such a scaffold can be set up on either side of the building, and offers a great level of flexibility.
System Scaffolding
According to the US Department of Labor, system scaffold means a scaffold consisting of posts with fixed connection points that accept runners, bearers, and diagonals that can be interconnected at predetermined levels.
In simple words, a system scaffold employs vertical, horizontal, and diagonal posts and tubes. Fixed linking points are spaced on the vertical post to which a horizontal or diagonal tube can be easily connected. A system scaffold uses a latch mechanism that makes it much quicker to erect, as compared to a tubular scaffolding.
What is the difference between modular and system scaffolding?
Modular and system scaffolds are the same, except for the name. They are also referred to as prefabricated scaffold. This is because the components are already manufactured, and designed exactly for the purpose they are intended. There is a lack of loose components in system, modular, or prefabricated scaffolding which makes it an ideal choice. It proves both cost effective and time effective, therefore it is extremely popular nowadays.
Cuplock scaffold and kwikstage scaffold are among the most commonly used modular scaffolding systems of today. Ringlock is also another type of modular scaffolding. They are reliable, versatile, and minimize time, cost, and energy when it comes to assembling them.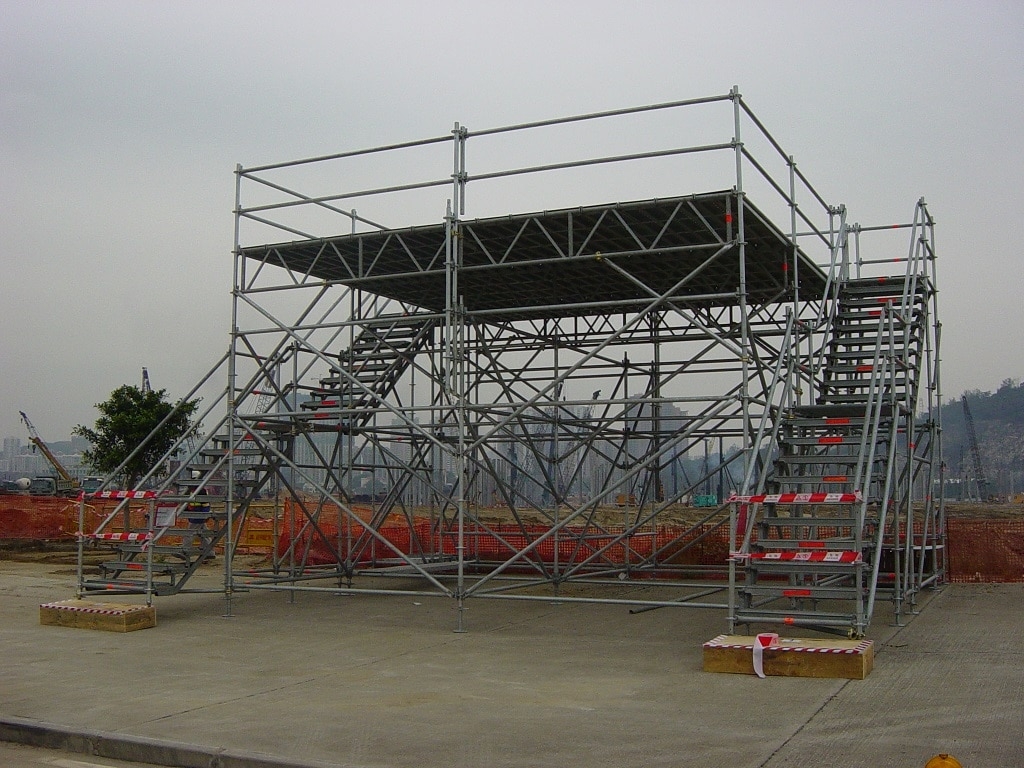 Tubular Scaffolding
Tubular scaffolding is also referred to as steel scaffolding, tube and clamp scaffolding, tube and fitting scaffolding, or tube and coupler scaffolding. It is a traditional scaffolding system which is still in use by many because of the total flexibility that it provides.
Whereas modular scaffolding systems comprise of components that are designed and suitable only for the purpose they are intended, tubular scaffolding allows for infinite variations in the position of standards. Therefore, it can be totally adapted to the circumstances.
Tubes and fittings are connected to each other with the help of clamps and couplers. As compared to modern scaffolding, tube and clamp scaffolding is much more time and labor intensive.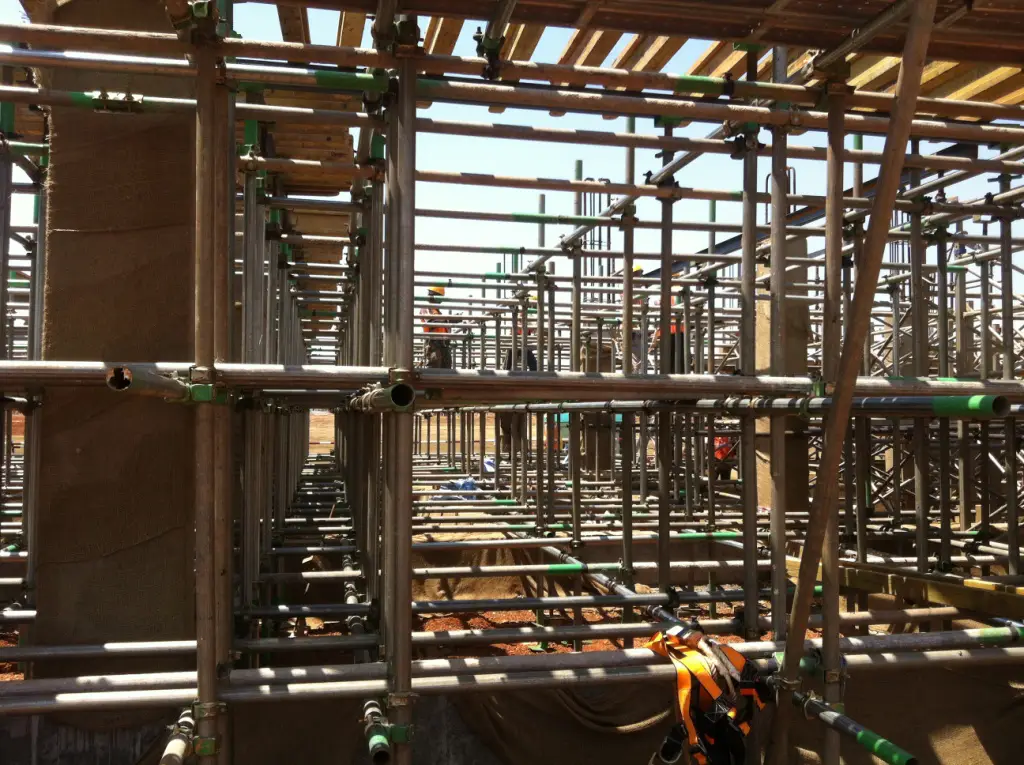 Suspended Scaffolding
As obvious from the name, suspended scaffolding is that which is suspended or hung from an overhead structure, such as a ceiling. It is ideal in situations where very tall structures are involved and erecting a regular scaffolding system will require unnecessary time, money, and energy.
Suspended scaffolds are usually powered, and supported by ropes. There are eight types of suspended scaffolds including catenary, float, multi level, Botswain's Chair, and swing scaffold which is the most popular.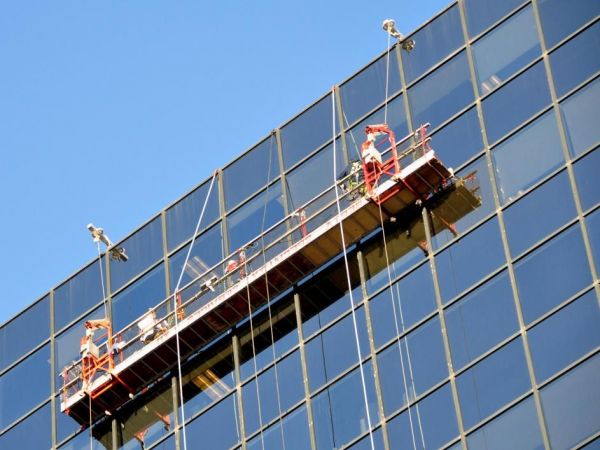 Single Scaffolding
Single scaffolding includes the putlog scaffolding system, and is mostly used in brick masonry. It is a scaffolding system that uses the structure being built as its support.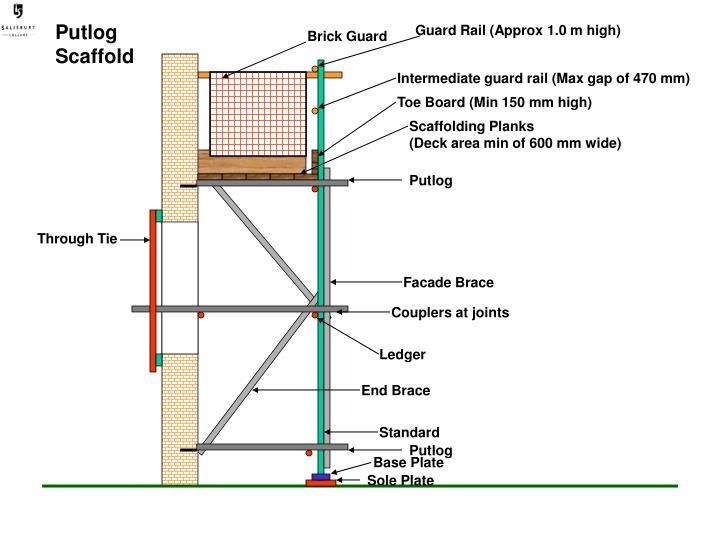 Cantilever Scaffolding
Cantilever scaffolding is ideal in situations where the ground surface does not allow for setting up a regular scaffolding system. It is also known as needle scaffolding, because needles provide the foundation for the scaffold. Needles are extended out from the wall of a building on which a working platform is set up.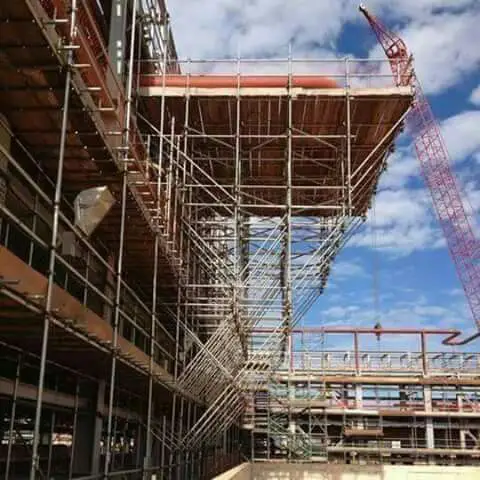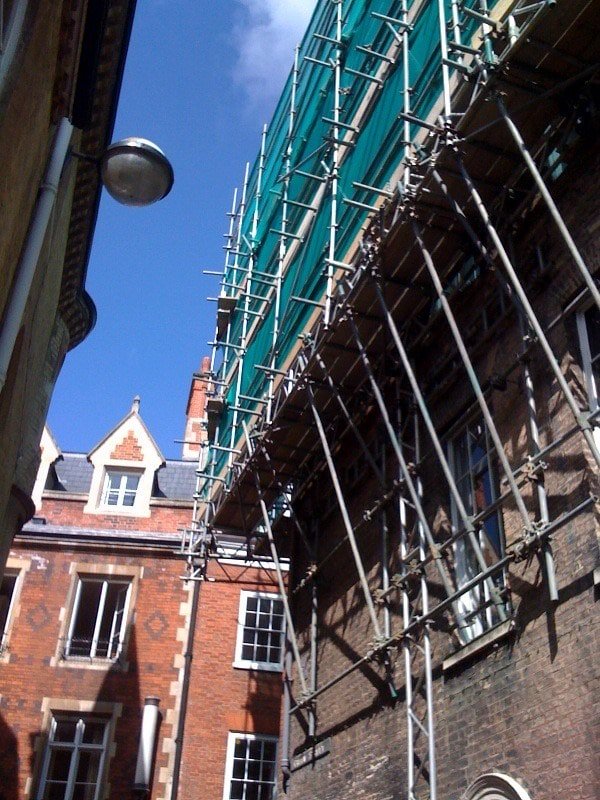 Mobile Scaffolding
Mobile or rolling scaffolding provides portable working platforms that can easily be moved to the location that needs work. Mobile scaffolds sit on castors to allow workers to perform tasks that require frequent change in position. Some of these include mobile towers, genie lifts, and square tower.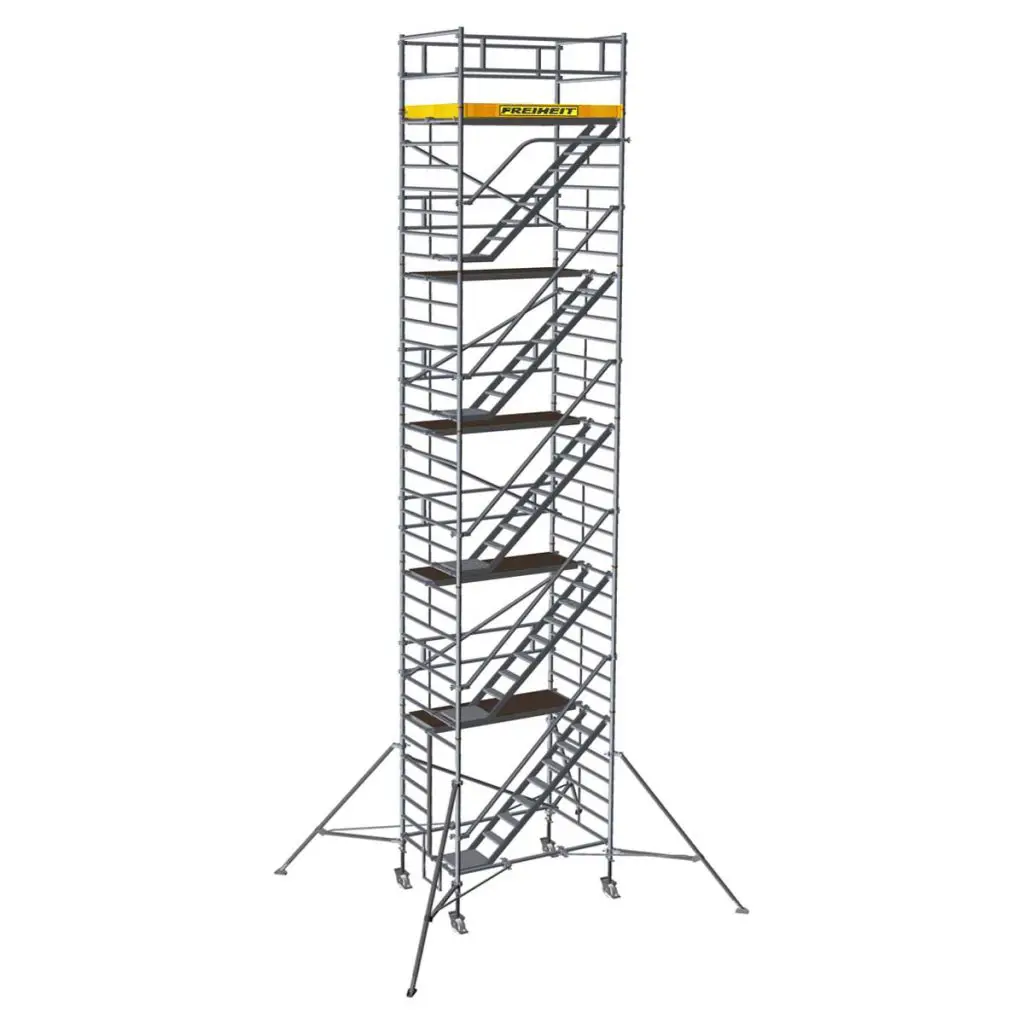 Trestle Scaffolding
Trestle scaffolds are used for light duty work. They have adjustable legs so their height can be modified depending on the situation.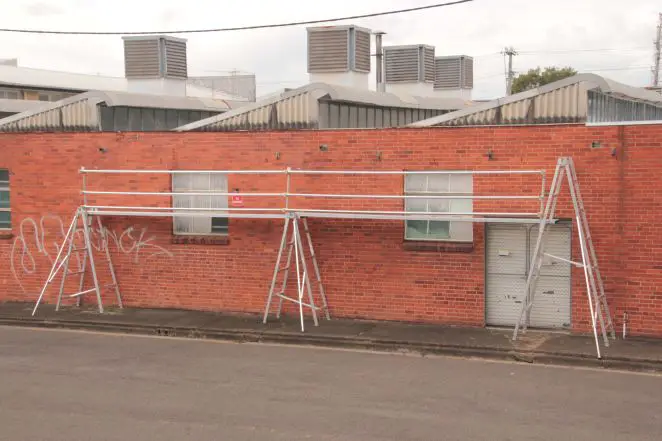 Aerial Lifts
Aerial lifts are excellent for short term projects that cover a small area. These are either powered or manually driven to the required height by a structure underneath. They are primarily used for renovation and maintenance projects. However, some construction projects also employ aerial lifts if the task can be completed in a short time. Some examples include scissor lifts, bucket truck, and boom lift.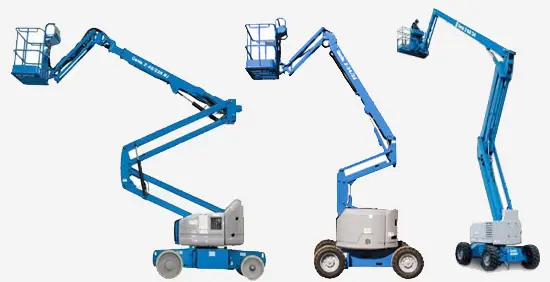 Conclusion
The difference between the various types of scaffolding systems exists mainly because of the way the components are connected together. With constantly changing shapes and structures, scaffolds are modified to adapt accordingly. Sometimes, it becomes so confusing to determine which type of scaffold is in use that even engineers have difficulty deciding. The best way is to assess the structure in question, and then choose the most suitable scaffold for it.
Summary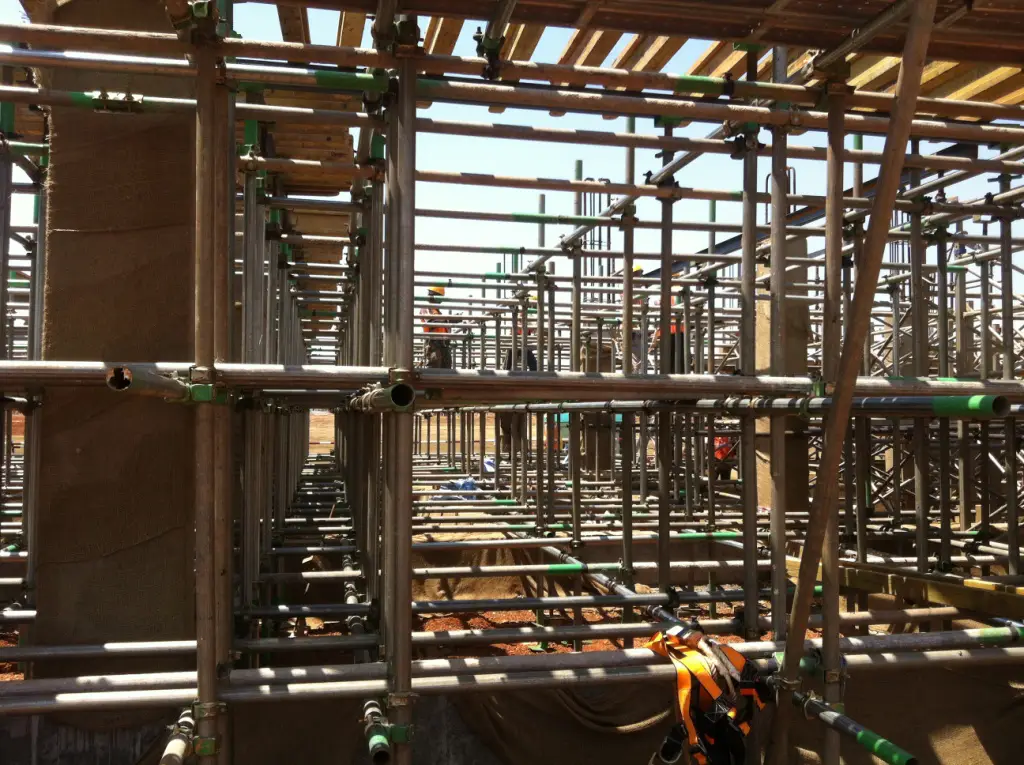 Article Name
All The Different Types of Scaffolding Systems Explained
Description
Find all the different types of Scaffolding Systems, including; Tubular, Modular / System, Cantilever, Single, Trestle, Suspended, Mobile and Aerial.
Author
Publisher Name
Publisher Logo