Safety boots are a crucial piece of equipment for anyone working in the scaffolding business. The boot will protect your toes and feet in the event that something is dropped or falls on your feet.
They also protect the underside of your foot from any debris that may be found on a construction site such as screws and nails.
Depending on the type of shoe, they may also protect you from chemicals and other dangers. What is important to remember with scaffolding is that scaffolders work everywhere. This could be the outside of a home during a painting job, or the inside of a chemical plant where dangerous chemicals are everywhere.
Important Considerations for Scaffolding Work Boots & Shoes
1. Site Requirements
Due to safety requirements which vary by site, it is important to find out what the specific site requirements are. Many sites follow the local regulations, but some companies (in particular the larger ones) go above and beyond the minimum norms set out by government organizations. For example, some sites will only require safety shoes, or anything that protects the toe. Others may require that the boots be 6 inches high to protect the ankles. Some sites may require the boots to be insulated, and some may require a composite material such as fiber carbon.
In many countries, a sticker or tag is required to show that the boots have met all the local standards. The actual sticker will vary by country.
Health & Safety Requirements
Whenever a big project comes up, the first thing to do will be to contact the health and safety representative from the client, and determine what are their health and safety requirements when it comes to footwear.
2. Type of Shoe
When choosing the type of shoe, the first thing is to ask is whether you want a shoe or boot. A shoe does not go above the ankle. This allows the foot to have more flexibility, but provides less security.
3. Steel or Composite
Another question would be whether it is steel or composite. There are some industries that mandate composite (such as nuclear power plants). Composite is normally more expensive than steel, but is also lighter.
4. Waterproof
Waterproof is another question. Many boots have some level of waterproofing, but if you are likely to be working outside, in a climate with a lot of rain, then you should look into making sure the boot is waterproof as well.
Best Scaffolding Boots & Shoes
Scaffolding Shoe
If you choose to go for a Steel Toed shoe, then "Timberland Pro Men's Powertrain Sport Alloy-Toe EH Industrial & Construction Shoe" is a good choice.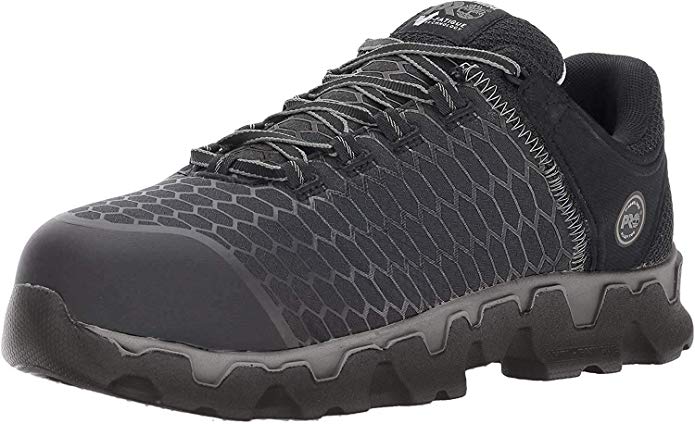 Timberland is a reputable brand in the world of construction shoes. The shoes are very comfortable and offer the protection required.
Scaffolding Boot
If you want a boot, then the "Timberland PRO Men's Boondock 6″ Waterproof Non-Insulated Work Boot" is a good choice.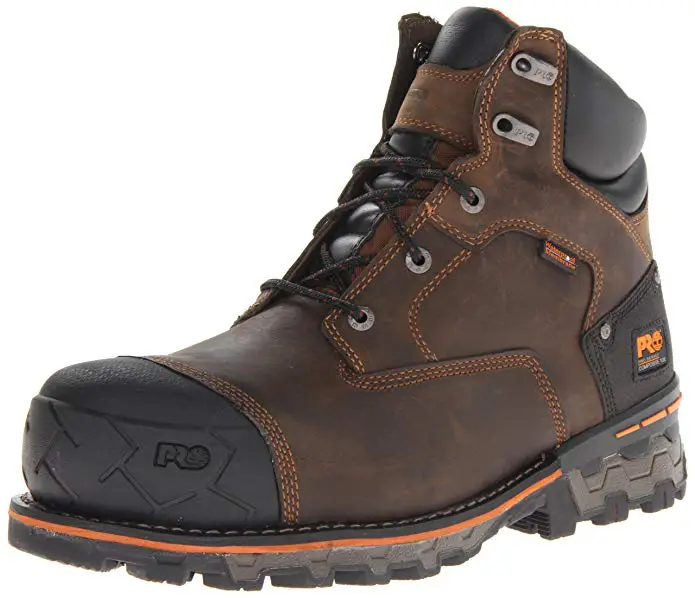 This boot provides over 6" of shaft which will provide adequate protection for the ankle. It is made of leather, which means it should last for a long time.
Scaffolding Composition
If you want a composition, the "Timberland PRO Men's Boondock 6″ Composite Toe Waterproof Industrial & Construction Shoe" is a great choice.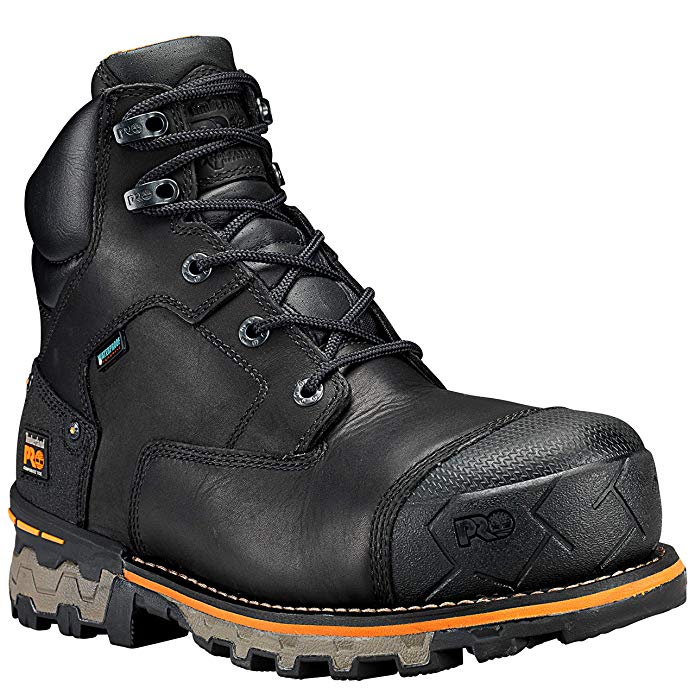 This shoe offers composite protection, along with durable leather, and a waterproof membrane.
Conclusion
Whichever shoe you choose, what is most important is that you are comfortable wearing it. You will most likely be wearing this shoe for the whole day, so it needs to fit well with your feet.
For this reason, it can sometimes be better to go to the store to when purchasing a boot, so you can try on the different types and see what fits your feet best.
Remember that these boots will last a long time, therefore investing a little bit of extra money in a more durable shoe will save you in the event of an accident.
Learn more about Scaffolding Tools.